Hi everyone! Happy Wednesday and welcome to my weekly reading update post or the WWW Wednesdays. WWW Wednesday is a meme formerly hosted by MizB at A Daily Rhythm and revived on Taking On a World of Words.
---
WWW Wednesday takes place every Wednesday, where bloggers discuss their 3 Ws:
What are you currently reading?
What did you recently finish reading?
What do you think you'll read next?
---
I received this review copy of The Day We Met from the publisher and I'm worried if I'll like it or not.
Synopsis:Stephanie and Jamie are meant to be. The problem is they're both with other people…
Stephanie doesn't believe in fate, true love or living happily ever after. She's content enough being engaged to Matt. But then she meets Jamie, who understands her more than anyone else ever has.
Jamie is happily married to his childhood sweetheart Helen and believes in everything Stephanie doesn't. So why does he have such a strong connection with Stephanie?
When Stephanie and Jamie meet one fateful weekend in 2006 it will change everything…
Ten years. Two people. One epic love story.
I finished reading this book about Paris in 1789 is a labyrinth of twisted streets, filled with beggars, thieves, revolutionaries—and magicians…
I will post a full review soon but I can say that I loved this fantasy!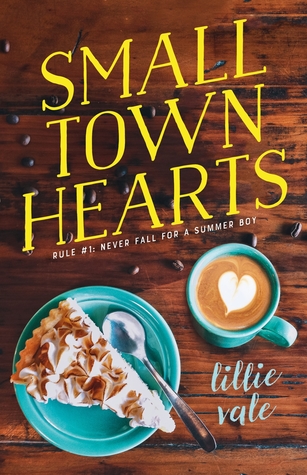 I want to finish reading The Hunting Party by Lucy Foley next, to be followed by Small Town Hearts by Lillie Vale and then The Doll Factory by Elizabeth Macneal. All of these are review copies that hve been gifted to me by their publishers .
What are you currently reading or finished reading? Have you read any of the titles I've listed? If not, do you want to read any of them? Let me know in the comments below!