Hi again! Happy Wednesday and Welcome to my #2 WWW Wednesday post. WWW Wednesday is a meme formerly hosted by MizB at A Daily Rhythm and revived on Taking On a World of Words.
WWW Wednesday takes place every Wednesday, where bloggers discuss their 3 Ws:
What are you currently reading?
What did you recently finish reading?
What do you think you'll read next?
---
I received this review copy of When The Sky Fell on Splendor for an Instagram tour.
Almost everyone in the small town of Splendor, Ohio, was affected when the local steel mill exploded. If you weren't a casualty of the accident yourself, chances are a loved one was. That's the case for seventeen-year-old Franny, who, five years after the explosion, still has to stand by and do nothing as her brother lies in a coma.  In the wake of the tragedy, Franny found solace in a group of friends whose experiences mirrored her own. The group calls themselves The Ordinary, and they spend their free time investigating local ghost stories and legends, filming their exploits for their small following of YouTube fans. It's silly, it's fun, and it keeps them from dwelling on the sadness that surrounds them. Until one evening, when the strange and dangerous thing they film isn't fiction–it's a bright light, something massive hurdling toward them from the sky. And when it crashes and the teens go to investigate…everything changes.
I finished reading Sea Monsters and I can't even write a proper review. the same thing happened to me after reading Normal People by Sally Rooney.
There is no "story" to be read in Sea Monsters. It's a coming of age story of a teenager called Luisa who is bored with her everyday life so she decides to go on an "adventure" to find missing circus dwarfs.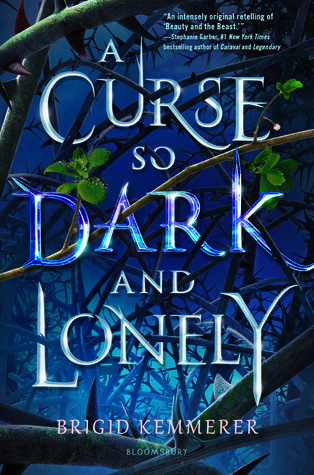 I want to finish reading A Curse so Dark and Lonely, In The Full Light of the Sun and The Hunting Party, next. All are review copies from their publishers.
Have you read any of the titles I've listed? If not, do you want to read any of them? Let me know in the comments!