Hello and Merry Christmas to you and your family! I have been ignoring my blog for quite some days and decided to write a post commemorating this blog's first Christmas.
I don't celebrate Christmas in a traditional sense, but I do satisfy my appetite with brownies, macarons, chocolate cake, pizza and/or tacos! Besides having delicious food, I also indulge myself by buying books if I don't get gifted any .
Besides my blog, I am mostly active on Instagram and I have been seeing quite a number of posts asking about 2019 resolutions.
Do I have any resolutions for the upcoming year?
I try not to make any plans as they -almost- never go my way but I do plan on finishing up reading and reviewing some physical and digital ARCs I received this year.
Increase my follower count of 2.8k to 5k on Instagram which is proving to be difficult so far.
Read 110 books and actually record them on Goodreads because I'm terrible at keeping track of all the books I've read.
Post at least twice a week on my blog.
Increase my Netgalley feedback ratio to 100%
Get approved on Edelweiss. I still haven't been approved for a single title on Edelweiss, and that bothered me so much that I have stopped using it now.
Have you made any resolutions for 2019 ?
Since I already mentioned my reading resolutions, here's a peek at my tentative TBR for the next four days till January 2019 :
First up,my current read, which is
Next on my TBR for the month of January are quite a number of books, most of which are ARCs and some are not.
The Dollmaker by Nina Allan (Pub Date Mar 7th 2019)
2. Once Upon A River by Diane Setterfield (Pub Date Dec 4th 2018)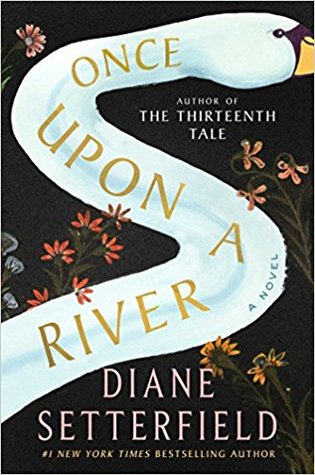 3. The Kinship of Secrets by Eugenia Kim (Pub Date Nov 1st 2018)
4. The Wolf​ in the Whale by Jordanna Max Brodsky (Pub Date Jan 29th 2019)
5. The Dreamers by Karen Thompson Walker (Pub Date Feb 7th 2019)
That is all for today but I will be back tomorrow with a review post . If you have any recommendations for a blog post, leave your thoughts in the comments below.
As always, I would love it if you like my posts and/or share them and if you love reading my posts, then click the follow button. Also, if your book blog posts need some love, please leave your links below, and I'll boost them.