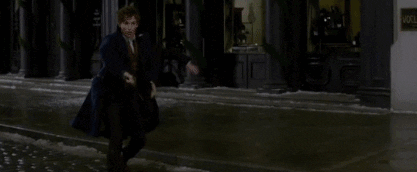 Alohomora! Welcome to another non-review post on Book Rambler!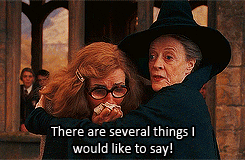 You obviously have guessed by now what I am going to talk about in this post. I have planned nothing about this post so I am just going to write what my heart desires.
I love Harry Potter movies. Wait, What? Yes,I haven't read the HP books yet but I watched the movies on repeat.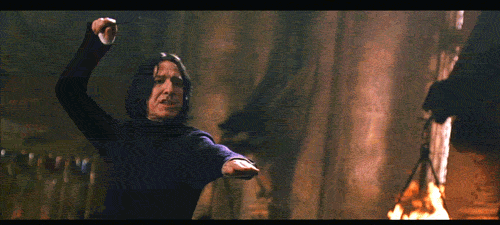 Arrrrgggh, I know! The books are great and I will read them when I have a ton of free time 'cause once I finish one book I have the read the next and the next….
Since Fantastic Beats: Crimes of Grindelwald is releasing soon I can't help but put out some theories. Here are my five theories on Fantastic Beasts: Crimes of Grindelwald :
*Before,you read any further,I want to be clear that the theories are all inspired from watching youtube videos of HP youtubers and now,you can proceed *
Theory Number 1 : Queenie will join the dark side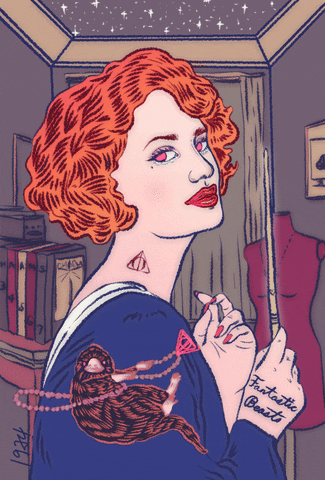 It is unbelieveable but considering J.K. Rowling and her tendency for surprising or shocking the hell out of us,this theory is not so far fetched.
Queenie is super sweet, friendly,and loyal witch (and sister). She is also a powerful witch and the power to read minds ,which leads me to believe that Grindelwald might try to recruit her.
Also,she is in love with Jacob,a No-maj ,in a place where such interactions are severely frowned upon. So,she might want to join Grindelwald in the hope that she and Jacob will be able to be together but I see a fault with this reasoning : Grindelwald wants superiority of the wizarding world,he is not so keen on muggles..er,No-maj's ..No-majes ? I cannot do wizarding grammar.
What are your thoughts on this theory ? Do you think she will deflect ?
Theory number 2 : Dumbledore can't fight against Grindlewald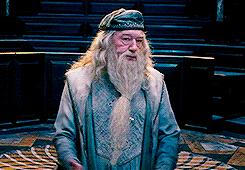 Okay, I know this is not a theory! In the trailer, Dumbledore tells Newt that ,"I can't move against Grindlewald .It has to be you." Why does he say that ? Dumbledore is one of THE most powerful wizards in the Wizarding world but he can't move against GGrindlewald? Why ????
There is a video on youtube where you can see that they theorize that Dumbledore can't fight Grindelwald 'cause ..maybe..the Elder Wand has a brother ..I was like,What ?! OMGDGHG !!! Yeah, this theory sounds good to me.
There's also another theory that Dumbledore has made an unbreakable vow with Grindelwald and therefore , if he kills him, they will both die.
What are your thoughts on this theory ? ? LET ME KNOW !!
Theory number 3 : Jacob hasn't lost his memories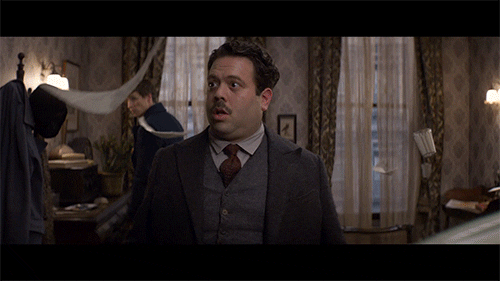 Although Jacob practically absorbs the rain water but did he really forget everything ? Think about it ..Jacob was in awe of magic and he had no bad memories as far as I know. The rain was supposed to rid everyone of their bad memories and for the No-majes…uggh..Non magic folks,every moment they witnessed were bad memories for them.
So,I definitely think Jacob remembers something if not everything.
What are your thoughts on this theory ? ? LET ME KNOW !!
Theory number 4 & 5: Who is Credence's mom ? Credence and Leta Lestrange are related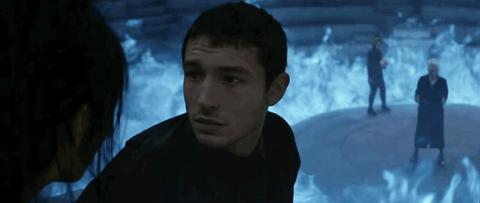 You : Woah ! Woaah! You are intrigued about Credence's mom ,but..WHY ?!
Me : Credence is one of the most fascinating characters in the HP world and Ezra Miller portrays him beautifully. In the beginning,Credence was highly underestimated by Grindelwald and us but then when his true power was revealed,I was shocked .
It makes sense why Credence goes to join the dark side and it not because of Grindlewald's charm 'cause Credence wasn't impressed by it. Credence must have felt that he had no choice but to show his allegiance to someone who would actually permit him to embrace all of his powers. He -perhaps- thinks that he will be an equal of sorts , not be physically abused anymore , or hide.
Back to my thory,I think Credence's mom is a descendant of Salazar Slytherin and in that way,has some connection toVoldemort? ? I might be stretching it too far here but bear with me.
If you've watched or read Fantastic Beasts ,then you have heard of Illvermony , the American school of wizadry and witchcraft . Well,one of the founders of Illvermony,Isolde was a descendent of Salazar Slytherin and had two biological daughters -one of whom was supposedly a squib. So,I think that Credence was a child of the Squib woman and wait for it…………………
…………………………………………….
…………………………………………….
…………………………………………….
…………………………………………….
…………………………………………….
…………………………………………….
GRINDLEWALD! Yes,it is crazy and I know s**t about timelines but I think it might be possible.
Pushing this crazy theory a bit further,I think Grindle fathered both Credence and Leta Lestrange(Newt's ex-girlfriend.. I think).
What are your thoughts on this theory ? ? LET ME KNOW !!
I really don't know how this post will fare but I wrote it anyway because I wanted to share my thoughts somewhere . I hope this prompts a discussion from you guys because I would really love to hear your thoughts .
Leave a like or comment below and if you love my posts and want to be notified of them, click the Follow button to the right.