Synopsis: The first in a thrilling new historical fantasy series; Odysseus must embrace his secret heritage and outwit the vengeful Gods who would control or destroy him…
Prince Odysseus of Ithaca is about to have his world torn apart. He's travelled to the oracle at Pytho to be anointed as heir to his island kingdom; but instead, the Pythia reveals a terrible secret, one that tears down every pillar of his life, and marks him out for death.
Outcast by his family, hunted by the vengeful gods, Odysseus is offered sanctuary by Athena, goddess of wisdom, and thrust into the secret war between the Olympians for domination and survival. Only his wits, and his skill as a warrior, can keep him ahead of their power games – and alive.
When one of Athena's schemes goes drastically wrong, and the young Helen of Sparta is kidnapped, Odysseus must journey past the gates of Hades to save her. Falling in love with a Trojan princess, a bewitching woman who poses a deadly threat to both his homeland and Athena, won't make his task any easier…
Drawing from classic Greek mythology, Athena's Champion, first in the epic Olympus series, is perfect for fans of Madeline Miller and David Gemmell.
---
Review: Athena's Champion is a story of Prince Odysseus .Prince Odysseus of Ithaca is to be anointed as his father's successor but things go horribly wrong after visiting the oracle at Pytho.
Odysseus is now estranged from his family and banished from his home. As if that wasn't enough, he is on the run for his life because some humans and gods want him dead. After a deadly scuffle, Odysseus ends up being blessed by Goddess Athena and becomes her champion. However, becoming Athena's Champion puts him in more danger than before.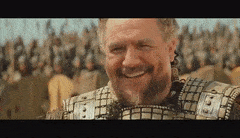 I loved the modern take on Greek mythology. Odysseus is written as a character we could relate to. He is naive at times but is also a great strategist. He thinks and he trains. I literally skimmed through all that training and thinking parts.
The real fun begins when one of Athena's schemes i.e. kidnapping the Princess of Sparta goes wrong . Odysseus is betrayed and has to rely on his wits and training in order to bring back from the Princess from the Underworld.
There was a hint of romance and I didn't like it. It wasn't Penelope, his wife as we know from mythology. Since this is the first book in a series, I am curious to see how will they incorporate Penelope in the upcoming books.
After a slow I-think-I-have-to-ditch-it beginning, I found myself turning the pages at a fervent pace. The treatment of humans and Gods towards women(and men as well) left me screaming at my e-reader, but I loved the way the authors wrote it.
I will recommend reading Athena's Champion as it is a refreshing, modern take of Odysseus'story. It has humor and exciting action that I really..really liked.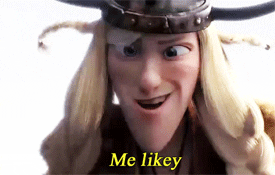 //Thanks to NetGalley and the publisher for providing me with an eARC.
Verdict: 4 out of 5 stars.
Author: Find author David Hair on Goodreads
Publisher: Canelo
Publication Date: 8th November 2018
//Affiliate link  :
You can also buy Athena's Champion (Olympus Trilogy Book 1)
on Amazon
.. really