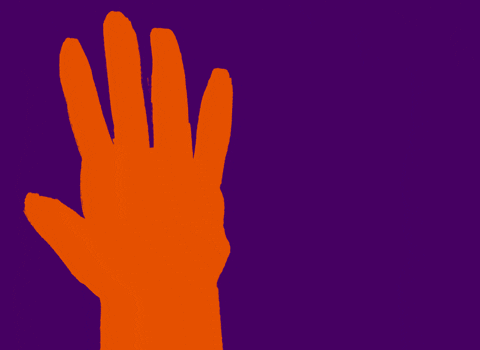 Hello everyone! Welcome to another "list" post. Today marks the beginning of October -which means Durga Puja season for us (Bengalis) but Halloween for almost everyone else.
I thought to mix up my blog posts. I will do full length reviews alongside "list" posts like these . If you have a different idea for blog posts,comment below !
In this edition of "list" post, I will recommend five books that I think are perfect for this month. So, watch out for gothic tales, spooky murder mysteries, witches and oh my!
My Five must-read October books are :
Muse of Nightmares(Strange the Dreamer #2) by Laini Taylor
Yes, again! Muse Of Nightmares is a must read if you love to read about gods, ghosts, and fighting between gods (god spawns, technically) and humans. I think this is a perfect book for the month of October.
To be Published on 2nd October 2018.
Add it to your Goodreads shelf
Preorder it or bookmark the link to buy on Amazon
2.  My Plain Jane(The Lady Janies#2) by Cynthia Hand, Brodi Ashton & Jodi Meadows
The heroine sees dead people, guys! What can scream more "creepy" than that? Wait, hold up! Reader beware, as this book might make you laugh out loud. If you have read my review of the previous book, My Lady Jane, you will know that this Jane book will also make you laugh out loud. So prepare for an adventure of Gothic proportions, in which all is not as it seems, a certain gentleman is hiding more than skeletons in his closets, and one orphan Jane Eyre, aspiring author Charlotte Brontë, and supernatural investigator Alexander Blackwood are about to be drawn together on the most epic ghost hunt this side of Wuthering Heights.
Add it to your Goodreads shelf
3.  The Stranger Diaries by Elly Griffiths
I read this spooky thriller because of an eARC prvided by NetGalley & Quercus books . Although this isn't releasing until 1st November but I think reading this will definitely give you a spooky vibe.
The Stranger Diaries is narrated by three characters- Clare,Clare's daughter Georgie and DS Harbinder Kaur.  Clare Cassidy is no stranger to tales of murder. As a literature teacher specialising in the Gothic writer R.M. Holland, she teaches a short course on them every year. Then Clare's life and work collide tragically when one of her colleagues is found dead, a line from an R.M. Holland story by her body. The investigating police detective is convinced the writer's works somehow hold the key to the case.
Not knowing who to trust, and afraid that the killer is someone she knows, Clare confides her darkest suspicions and fears about the case to her journal. Then one day she notices some other writing in the diary. Writing that isn't hers…
4. The Sisters of the Winter Wood by Rena Rossner
You can read my full review here. I chose this as a perfect read for this month because the moment you'll read it,you will fell as if you are there in the village with Liba and Laya. The woods ,the family secret , Laya's romantic interest all create a creepy atmosphere .The author's writing is a perfect mix of poetry , fairytale , and history which somehow makes the story come to life.
5. The Wicked Deep by Shea Ernshaw

This is a haunting story about three sisters who are on a quest for revenge and how love might be the only thing powerful enough to stop them.
The Wicked Deep, the debut YA novel from Shea Ernshaw, is being described as "Hocus Pocus meets Practical Magic." I'd say this is pretty accurate. It certainly isn't goofy and funny like Hocus Pocus but it takes the whole "three witches return from the dead" idea and puts a darker spin on it, akin to the atmosphere of Practical Magic.
The story follows a seventeen-year-old named Penny Talbot who lives in Sparrow, a small town said to be cursed by three sisters who were sentenced to death by drowning for the crime of witchery. Now, every summer, the sisters return from the dead by possessing the bodies of local teenage girls and using them to lure boys into the harbor, only to drown them as an act of revenge on the town. Despite the danger of the legend, tourists still flock to Sparrow during this time to see if old tale is true. But Penny knows it's true. She's seen things the others haven't…
I loved listening to the book and it created the perfect atmosphere. So,I would recommend listening to it rather than reading it.