Synopsis:  Self-proclaimed fat girl Willowdean Dickson (dubbed "Dumplin'" by her former beauty queen mom) has always been at home in her own skin. Her thoughts on having the ultimate bikini body? Put a bikini on your body. With her all-American beauty best friend, Ellen, by her side, things have always worked…until Will takes a job at Harpy's, the local fast-food joint. There she meets Private School Bo, a hot former jock. Will isn't surprised to find herself attracted to Bo. But she is surprised when he seems to like her back.Instead of finding new heights of self-assurance in her relationship with Bo, Will starts to doubt herself. So she sets out to take back her confidence by doing the most horrifying thing she can imagine: entering the Miss Clover City beauty pageant—along with several other unlikely candidates—to show the world that she deserves to be up there as much as any twiggy girl does. Along the way, she'll shock the hell out of Clover City—and maybe herself most of all.

With starry Texas nights, red candy suckers, Dolly Parton songs, and a wildly unforgettable heroine—Dumplin' is guaranteed to steal your heart.
Review: I opened the book with high hopes, and they crashed as soon as I saw Willowdean, the protagonist, shaming another girl who's also "fat." Here's an excerpt from the book where Willowdean judges another "fat" girl named Millie:
I'm fat, but Millie's the type of fat that requires elastic waist pants because they don't make pants with buttons and zippers in her size. Her eyes are too close together and her nose pinches up at the end. She wears shirts with puppies and kittens and not in an ironic way.
I do not think a book where the motive is to promote body-positivity, should have its main character judging others so harshly.
There are moments of body-positive messages scattered throughout the book as well. For example, Willowdean is fat—and she knows it. She doesn't go on unnecessary diets to change herself and is comfortable enough to slip on a swimsuit and go swimming with her best friend.
"There's something about swimsuits that make you think you've got to earn the right to wear them. Really, the criteria is simple. Do you have a body? Put a swimsuit on it."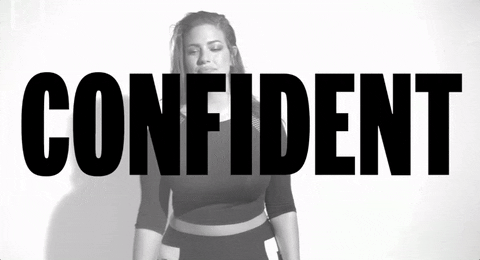 So,at this point,I am like.."okay,maybe I was too quick to judge."
Then Willowdean met Bo a.k.a "Peachbutt",the hottest boy she's ever laid her eyes on.Bo likes Willowdean and she likes him.Their relationship progresses with stolen kisses and secret meets .However,that relationship quickly falls apart when Willowdean is told that Bo will go to her school from now on.She worries what other students at school will think about her and Bo.So,they break up to my utter dismay! Whatever happened to the "confident" girl ?
At another point in the book,Willowdean acts rudely to her "beautiful", "slim" best friend, El. When Willowdean decides to send a message and enter a pageant (with odds of zero in her favor), El decides to join forces with her. Having her best friend with her is the last thing Willow wants.
"Have you thought about the fact that I feel as out of place here as you do?"

"You have to back out. El, for me, you've got to. Let me have this one thing."

"What? Let you have what? You can't pick and choose who joins the revolution." She makes air quotes as she says "revolution."

I hear the logic in her voice. I recognize the truth there. But if El entered, she could really win. And that's why she could ruin this.
It's like El said. You can't pick and choose your message.
There are many moments like those aforementioned where the message of the book fell flat.I could not like the character no matter how much I tried.I felt conflicted because this is not what I expected while I picked up Dumplin'.The charcter was at times downright self-serving and that did not sit well with the tone of the story. The book tries to convey not only the message of body-positivity but sex positivity and the importance of friendship as well but fails to redeem itself in the end.
My ultimate verdict is that Dumplin' had all the components needed to be a great book about body-positivity,sex-positivity,female friendships and dating but it could not deliver it.I felt terribly disappointed after reading the book but I would still give 2½ stars out of five for the message it tried to deliver and for Julie Murphy's writing.
About Author : Julie lives in North Texas with her husband who loves her, her dog who adores her, and her cat who tolerates her. When she's not writing or trying to catch stray cats, she works at an academic library. Side Effects May Vary is Julie's debut novel.You can visit Julie at http://www.juliemurphywrites.com.
Note: Since I bought the Hardcover edition, I want to give credit to some awesome people.
Daniel Stolle (Jacket Art)
Aurora Parlagreco(Jacket design)
Christy Archibald(Author Photographer)
**Publisher: Balzer + Bray
Below are links if you want to want to buy the book on Amazon.The hardcover is pretty cheap at Rs 311 now.

P.S.:I am sorry for not including international links for Amazon!